Bootstroke

1.Can you introduce your band? Members and how you know each other?

Bootstroke members are Archaos:Vocals,Kostas:Guitar,Adonis:Bass,Fotis:Drums.Well we know each other from the greek scene,from concerts etc and we all had other groups except from Adonis who was a fan of Bootstroke and a friend...

2.When and why came the decision to start Bootstroke?

It was in the begging of 2000 that Bootstroke started with a diferent line up...The only one remainig from the original line up is Archaos...The band had dificulties cause all the members were from diferent towns so the band ended until some years later when Archaos reformed the band in AthensSo with a little help from friends we all built what is now known as Bootstroke.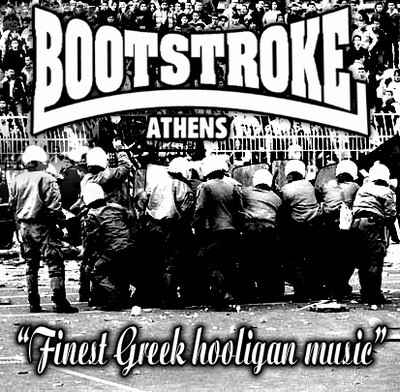 3.Have you got any released cd/lp/ep or demo tape?

We have released a cd called "Give em the Bootstroke"and participated in a Greek Oi! compilation and a German compilation called "Kick it with Boots". We re now in the midlle of releasing a second cd....

4. What about the gigs in your country? Is it difficult for oi band to have a gig in some towns?

Well we dont have a big scene,no oi! or punk record labels and no promoters...So we have to do all by ourselfs.Most gigs happen to Athens cause the majority of punx and skins are there.Thesaloniki is also a big town to play...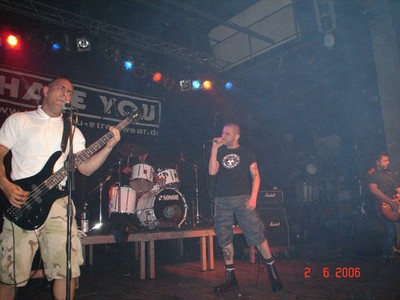 5. Can you introduce the Greek oi/punk scene? For example I know only one Greek band called Wasted Utd.

Well this time groups that still play are Bootstroke,Soberphobia and Skin disease,we have other bands that dont play anymore like The Oi!lers and Hangover....These bands are skinhead bands...

6. What´s are your lyrics about? I have heard four songs on myspace, i enjoy the music, but i want to know what you sing about :D

Well Bootstroke is basically a band which plays music for hooligans so we have lot of football songs. But we have songs about the working class and the skinhead movement and some personal songs from our experience in life so far....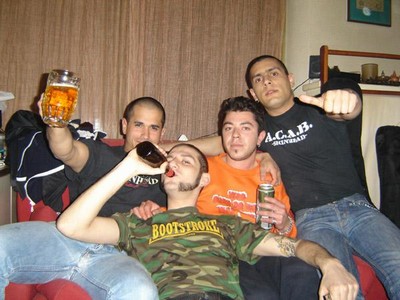 7.What is your opinion on politicall extrems in scene (left wing right wing)?Did you have any problems with them?

Well we are traditional skinheads we dont have anything to do with left or right...This is pretty hard cause we re always fighting with both sides...

8. Do you know anything about czech scene?

Well we know the band The Protest and Pilsner Oiquell,we also know that Czech has a big scene and lots of concerts happen there..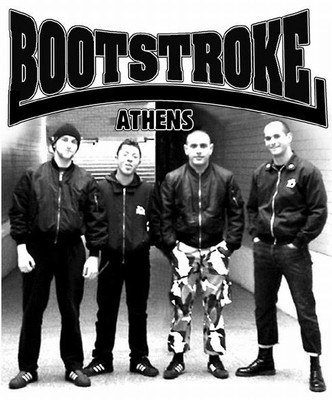 9. Plans for the future?

Well we re releasing the second cd and we want to make lots of concerts cause we like to play music in gigs and not in studios...

10.Words on the end

Never loose faith,we re here to stay....Skinhead a way of life.

Cheers from Athens Hooligans-Bootstroke!!!

http://www.myspace.com/bootstroke