Bulbulators

1. Cheers can you introduce the band, members and how you know each other?

IGLAK: Our actual line up looks as follows: IGLAK -voice, BURAK-guitar ,GRUBY-bass, SENSITIVE RAT(in Brno well known as PORNO-MAGNAT)- drums.

2. When and why came decision to start Bulbulators? I know some of your members had experience witanother bands like Ramzes and The Hooligans, Skampararas etc. are still playing in any other bands? What does the name Bulbulators mean?

IGLAK: Bulbulators was formed by BURAK when Ramzes & The Hooligans has stopped to play for a while. Earlier Burak had played in Ramzes & The Hooligans in 1989. At the beginning our band has played mainly covers of punk 77 classics. The line-up has changed a couple of times (Tic Tac- bass and Rat -drums played in our band. In the past They used to play in Ramzes & T.H. as well). Our name does not mean anything however some people said that Bulbulator is a different kind of anal vibrator

GRUBY: I played in Skampararas and it was my only experience with SKA music. Earlier I had played some hardcore when I formed C.S. together with my brother and a couple of friends. Of course I played punk rock in such band as Plastelinowe Chełmy. In this band We had a good laugh and made jokes about such bands as Konkwista 88 and Skredriver (which We never liked) and about people from our home town.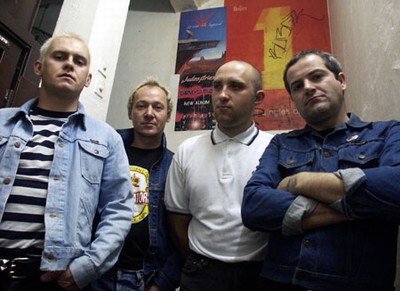 3.I have got 3CDs of you band, how was the recording and cooperation with label??

.IGLAK: We don't really satisfied with our first two albums, because of poor studio productions. Finally "Punkophillia" showed that We had learned to play well and matured as a band. All our three albums have been released by Noise Annoys (in the past known as Pop Noise). In November We recorded our 4th album called "AUT PUNK AUT NIHIL" which will be available around spring time 2007. Noise Annoys is also a booking agency and They invited many well known punk bands to Poland..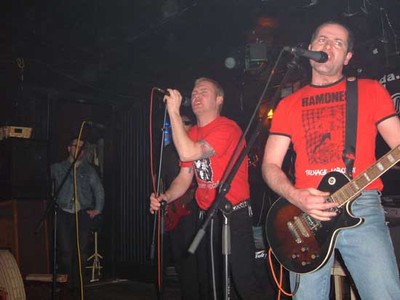 4.What about the gigs in Poland? Is it difficult to find a place for oi band to have a gig??And what about the violence on the gigs? Poland is famous for their hoolignas, tryads and all the fun around football.

IGLAK: Regarding small punk shows it does not look bad. In each big city there's a club where You can organise a punk gig. However it does not look so good with Open Air Festivals in Poland here is hardly any. We are jealous of Our Czech friends who have a couple of Them. Many polish kids visit czech festivals and They make troubles at the concerts (look Anti Fest). I feel shame for our citizens who drink too much czech beers and cause some troubles.

5.How often do yo play gigs in Bulbulators or abroad? Do you like it? Can you describe the best and the worst gig ever?

IGLAK: So far We have played in Germany, France, Hungary, Slovakia and Czech republic. We enjoy playing abroad. It's interesting to taste different beers and meet new women. One of the most amazing shows We played in 1997. We played at tractor's trailer and I was so drunk that I showed my ass and pissed from the stage (tractor's trailer) Everything was swinging like on the ship during sea storm. It was even difficult to stand on our feets. Meanwhile when We played 3rd song our microphone got lost somewhere below in grass and our public was searching a singer microphone. It was our the worst gig.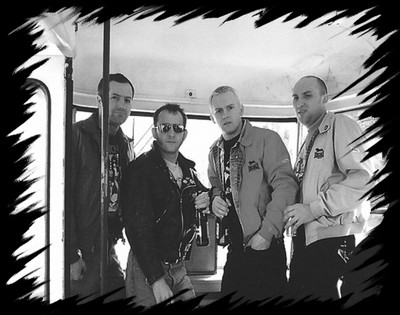 6.Many new street wear come nowadays out of Poland,like Pretorian, Bulldogs etc., can you desribe it?

GRUBY: I have not had those clothes yet but I heard that they are good quality and They are not expensive. The design is very smiliar to Lonsdale clothings. The main difference is price because the quality is the same as Lonsdale clothes.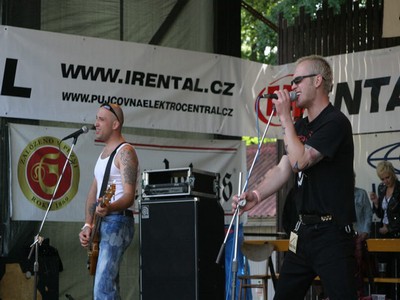 7.Can you describe the polish scene? I know is quite big I know many bands from poland which played very good. I know you have also lot of labels like Olifant, Jimmi Jazz, Racing Rock, is it some new one that is also good?

GRUBY: As far as I know The Junkers album was released by Racing Rock label. I have not heard anything else from Them till now. They album is distributed by Olifant Rec. Regarding Olifant Rec. They released a couple of good bands and They publish a zine called "Nie Jesteś Jednym z Nas". However They put too many bands and many of Them are poor quality. Sometimes it's not worth listening. Maybe it's something wrong with my music taste - I don't know. The most popular labels here are: Noise Annoys, Pasażer and Jimmy Jazz.

8.What is your opinion on political extrems in scene? Have you got problems with those wankers?

IGLAK: Fuck those people who try to use our music for promoting political point of views both the right wing and left wing. Some people try to be too political correct. Once upon time our show in Berlin was cancelled because some people spread rumours and gossips that We are keep friendly relationship with people from right wing scene. But from other hand We had some people who said that We are communist band.

GRUBY: Unfortunately it affected our band (cancellation of our show in Berlin). We don't belong to any political scene . We don't identify with right or left wing scene at all. Sometimes Political correctness goes too far and You have to be careful what You are speaking, singing or doing. Nowadays is not so many bands where punks and skins are playing together what's Bad. Do You know any bands in Czech where punks and skins are playing together? To be honest with You I don't know although I know czech scene quite well.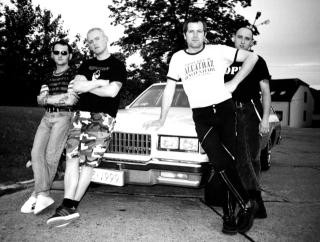 9.What about football? Are you interested in fans/hools/ultra thing? Are you going to support national team??

IGLAK : Almost all of us keen on football. When I was a teenager I used to go seeing Górnik Zabrze football matches . We support our National team at our show We played our football song "Biało- Czerwoni" (Czech version is: "Cesi Cesi do toho!) . Do You know that We have a new trainer of national team Leo Benhaker and We have already seen some Progress!

GRUBY: A long time ago my futher who works at coal mine has got a season tickets for GKS Jastrzębie matches. I used to go to see all matches and support this team. I saw Them during a glorious days and when They fallen down. I remember when They were in second league and went to premier league but later on it went worse and worse. I stop going to see Them. Nowadays I am watching the football matches on TV. In my hometown I have great volley ball team. "KS Jastrzębski Węgiel". I have volleyball cout nearby my home so when I have a free time I go there to support Them and make some noise. I have watched on TV our volleyball team during a World Cup in Japan. They won a second place. It's a pity that They have been beaten up by Brasil but They are huge anyway.

10.Do you know anything about Czech Scene??I know you have played here, I was on your gig in 2003 in Unite fest III.

IGLAK: In Czech We have played a couple of times. First time it was in 1998 together with Squaw 96 and slovakian band SVOBODNA EUROPA at the club "CIHELNIA" in Ostrava which unfortunately does not exists any longer. Very often We play in Morawy. Our friends are DEGRADACE ,PROTI SMERU and SEMAFOR. We played in Prague at 007 Club and at Punk Aid festival (greetings to Fred from Working Class Shop and Peter from ANK). We played in Brno twice (Sarobrno- it's one of my favourite beers). We met there Kabanos from Rabiat Rec. and Operace Artaban . In 2005 We played at Anti Fest. We played together with NVU, SPS, Pilsner Oiguell, Everyday Hate ,Petr from Proi!ekt -it's our good friend too. You have a great and strong scene and a lot of good shows and festivals. GRUBY: Great ! You had so many well organised shows in Czech republic. I always enjoy playing there and as a band We have many great friends there. All the shows there seem to be a great party. I really like and appreciate that many great foreign bands are playing there. Just recently I was at Perkele show but I missed The Adicts!



11.Plans for the future?

GRUBY: At the moment We are working at our new album which should come out in spring 2007. We will play some more shows in next year and I hope to buy a new bass guitar. 12.Words on the end? Greeting to all our Czech friends and fans! . Please keep the low prices for beer and beherovka. Please change a taste of Kofola because it does not fit to Your vodka. hahaha.