Les Vilains

So this interview was done more an year and a half ago and somehow " strayed" so that already to be quite not actual, becasuse band has new CD Pour Faire Chier!, they don't play with Rianne anymore and we saw band playing live and they saw us too, but said that it should be a pity, to not giving this iterview here. Also this was one of our first reviews which we made, so the questions are a little bit silly, becasuse we didnä t know on which things ask. Enjoy.
Peddy

1. Can you introduce the band, how you met each other?

The band was formed in 1997 with Suck on vocals and band memebers of the Pride back then. first it was just a joke but after some nice responses the band start get serious and other people came in for play. The people who are in the band now live almost all in Bruges (only the basplayer not) and we know eachother from gigs and de Kastelein pub!

2.How you came to the decision to make a band

As I told, first it started as a joke but after we saw people liked it it get serious and after we make a CD single and 500 were sold very quicly so it came on EP (1000), after that we could play gigs and people from other countries get to know us.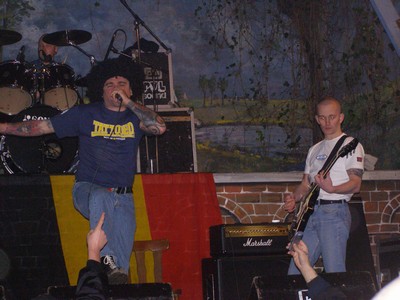 3.Your releases?

-Belgique Hooligans (500 mcd) 1998
-Belgique Hooligans (1000 ep) 1999
-Skinhead girl warrior (1000 ep) 2000
-Vengeance (500 mcd) 1999
-Trou du cul (mini lp 500) 2000
-Holidays in Donk (700 live cd)
-Les derniers rebelles (3000 full-cd) 2003
-Les Derniers rebelles (300 lp) 2004
-Belgian-german friendship (split ep with Kampfzone) 2006

+ many compilations....

4. What about the gigs in your country? is it difficult for Oi! or nonpolitical bands to have a gig?

Its getting harder and harder to get gigs. Belgium used to be the land where there never was no problem to organise things but the last year they make it more and more hard. Its because they hear the name "skinhead" and they stard to get stressed. But for the oi and "apolitical" bands its still possible, only harder.

5. can you introduce the local oi scene?

The scene was very very big over here! We had many bands and also alot of skins, this also because of de "Kastelein" de skinheadpub in Bruges. We have all month a gig in the pub. Local bands like "Headcase" and "the Pride" come from Bruges, but they did stop playing. The scene in Bruges is very mixed from left till right, all people get along, just drink a beer together and listen to music.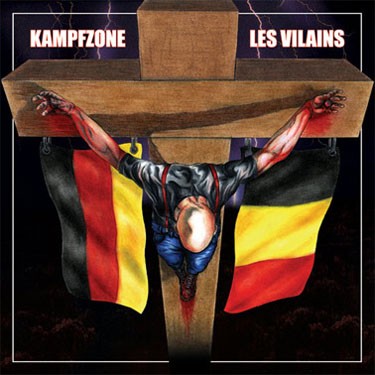 6. What are your lyrics about? those that aren\'t in english...

About pedophiles like Dutroux, the fucking justice who is not the same for skins, football, Ambiorix who was fighting against the romans, internet warriors who like to fight a war on the net instead on the streets, jetset skinheads that is about the prices of clothes, music and stuff that its not normall so much money you have to pay for it! things like that!

7.What is your opinion on political extrems in the scene (left wing right wing)? or more like problems with them...

We are an oi band who playes at many different gigs, we did play with many many bands. A lot of people don\'t like us for that. From the far left they think we are nazis and from the C18 corner they call us left, hahaha, we just make music for fun and don't care! We are more a band who is not PC, we don't like people who profit from society, we are pro dead penalty and if that makes us rightwing...well whatever! I think Oi! gigs should be just for music and meeting people and politics do make things broken in the scene. Skinhead and politics should be 2 differnt things, first you are a skin and second you have your vieuws about things not the opposite.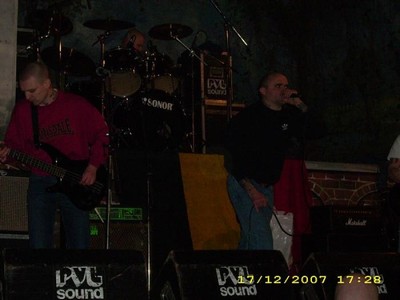 8. Do you know anything about the czech scene :-)?

Don\'t know much bands from there but we know there is a big punk-oi scene up there!! Also a lot of girls in the scene wich you dont see so much in other countries!

9. Plans for the future?

Working on new cd very soon, things are a bit lame at the moment! After start to do some gigs again maybe, well see, as long as we have fun in doing it we go on!

10.Words on the end

Thanks a lot for the interview and many greetings to the people of Czech, we hope to see you one day over there! Cheers and keep the faith!