Roials

1. So can you briefly introduce band history, members and how you know each other?

Roials started in 1993 as one of the first Oi! bands in our area. We had a lot of line up changes and in 2000 we stopped, but we never splitted up. 2002 we started again with new members and 2004 died our singer Matze through an accident. Since 2008 The Roials are Katka (bass), Harway (vocals), Schmiddl (drums) and me - Timo (guitar/vocals). To this day we played not more as 30 gigs and released 1 demo tape, 2 albums and 3 sampler. It's not to much for a band which started 16 years ago ....

2. When and why did you founded Roials and why did you chose this name? I know Timo plays also in Crusaders and Roughnecks 44, have any other of your members any experience with playing in different band? Who is making the lyrics and music?

We thought "Roials" sounds good and there was an "Oi!" in the name. I think, today it wouldn't be a good idea, but in 1993 it was cool - yeah! Schmiddl and Katka played in some bands before, Harway plays guitar only at the couch. :o). In january 2009 I left my former band Roughnecks, we are still good friends, but now I have not enough time to play in 3 bands.....Older lyrics are written by Thorsten (Crusaders singer), the music is mainly by me. These days I write all lyrics (except 2 by Katka) and the music.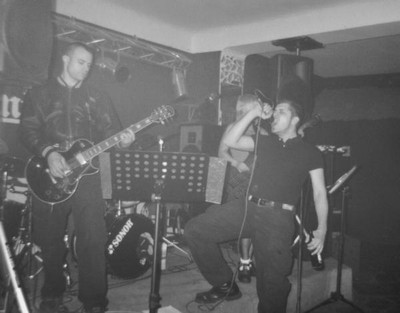 3. Both of your albums were relased on Dim Records, how are you satisfied with them?

When we started Dim records was really a good label. Uhl payed (like today) the cost for studio and layout. Not so good was the re-release of our first album as LP - very cheap presentation (no hard cover, no booklet, no foto) ....We aren't a PC or right wing band, but if you want to play in a youth club - you have no chance as a band on this non PC label. I think we will release our new album through another label ....

4. How often do you played gig in your country or abroad? Do you like it? You were in our country for two times I think how do you like it here? And do you want to play here again?

I would say it's rarely that we play gigs, because it's only our hobby and not a fulltime job and quite often I must work on weekend or we have to do other things....In 2004 and 2008 we played in your country and I must say both gigs were very good. At the first gig in Brno some members were a little bit drunk, I think this was not so good for the music, but the audience was great! The second gig in Praha at your birthday party (25 - a quarter of your life ....) was also very nice (it was the third gig for our new members Katka and Harway), only the wrapped up french sticks at the petrol station and youth hostel were not so delicious .... :o) It would be great if we can play once again in your country!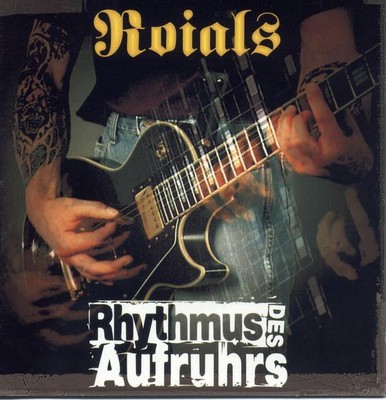 5. What bands do you like to listen and what are your musical influences?

We hear all kinds of music for example oi, punk, viking rock, hc, oldies, pop, ska, country, metal, ballads and so on, except hip hop and freejazz. Influences? All of them I think .... everyone have own favorite bands, too much to name it.

6. Sachsen and Germany has great Oi!/streetpunk scene so can you tell us about any new bands there?

Yes, it seems that in Germany every day start a new band. Too much for me, I think it's better you look at myspace.com ....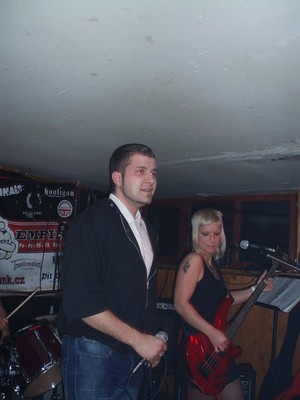 7. Plans for the future? Are you making new songs from next album? We have some new songs and hope to release our third album his year, to play some gigs in Germany and a show in your country. Thats all ....

8. Words on the end, greetings etc...

Thanx a lot for support and cheers to all our (myspace) friends in the Czech republic and Slovakia. I think it was in 1991 or so, when i heard first time a Czech band - not Karel Gott and band, it was Orlík (MC "Miloš Frýba for president") and later Braník.