Short Cropped

1. Cheers can you introduce the band, members and how you know each other? Why did you make a reunion of the band after split up??

Teun: We are an Oi! Band hailing from Turnhout, Belgium. We play what we call "Hard Hitting Oi!" without any P.C. bullshit. It's a more 80's style of Oi! but still it's our own sound. It's hard to compare it with other bands. It all started about 4 years ago. Giel (our bassplayer) played in a small Rock & Roll Band. When he started to hang out with Roel (our guitarplayer), they changed the whole style of the band from Rock & Roll to Oi! and they started to play with a more aggressive sound. The search for drummer was completed when they asked Bjorn to come over and play with them. Later at a local gig they we're looking for a singer so they came up with me and the line-up was completed. After two years Giel decided it was not fun anymore and after a long search for a new bassplayer I decided to play the bass-guitar. It wasn't really a split up because we never stopped playing. So the line-up so far will be:
- Roel (21) - guitar
- Bjorn (22) - drums
- Teun (26) - vocals + bassguitar

2. When and why came decision to start ShortCropped? Have members experience with some other bands?

Teun: We all like music and we're all in the Skinhead scene for a long time now, so starting the band wasn't a hard decision to make. It's our way to make a contribution to the scene where we belong to. And offcourse the main reasons why we do it is the fun, going to places, meeting new people, getting drunk...
I played a very long time ago in a local punkband. It was a fun thing, but we got the chance to play with big punkbands like The Business and The Casualties. It was fun while it lasted, so we stopped playing about 7 years ago, and all went our own way.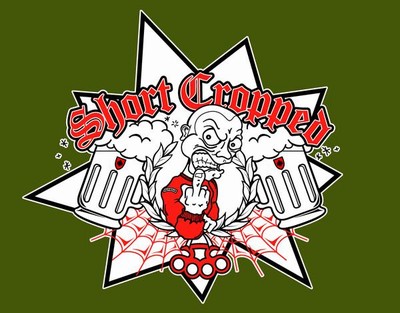 3. I know you have debut cd out. How was the recording and cooperation with the label? Any other CD or compilations instead of "When the going gets tough?

Teun: Finally the cd is out!! It's actually the second album 'cos we made a small demo before the real cd. It took quite a long time to come out because we had a bit of problems with the mixing, but as we see it now, it was worth waiting for. We are very satisfied with the result. The cd contains 13 tracks, 12 songs of our own and 1 coversong wich we translated in our own language.
We decided to produce the cd with "Kastelein Records", referred to that famous Belgium Skinhad pub in Bruges. At the time we were speaking of it, the pub was in a lot of problems so we tought it was good publicity for the pub. Later the pub changed the name to "Moloko" because the problems were getting too big. But we still kept going with "Kastelein Records" as a memory and dedication for the people who put so much time, money and blood, sweat and tears in De Kastelein.

4.What about the gigs in Belgium? Is it difficult to find a place for oi/punk band to have a gig?? There was great pub De kastelein, why did it ends? And there is Moloko Bar I think, can you tell us something about theese cult places?

Teun: We only play 2 or 3 concerts in 2007, mainly because there where so much troubles with the media and politics in Belgium. A lot of gigs got cancelled (Live and Loud, ...) and the police is constantly checking who books the venues etc. But we did get a chance to play in Germany a few times and that was really good. About De Kastelein: there was a fight in the same street as De Kastelein and the media and the cops took advantage of that to try to close the pub and they actually did (it was closed for about 2 months). The best thing to do was to just change the name so it became "Moloko". Also a different pubowner took over the pub. Different name, same pub.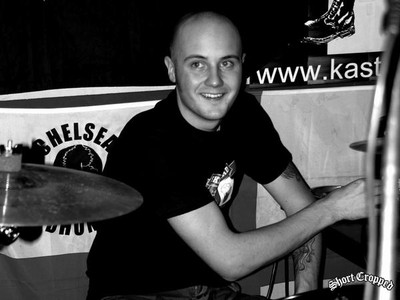 5.How often do you play gigs in Belgium or abroad? Do you like it?

Teun: Offcourse we like to play gigs! Every gig is different but there's always the same atmosphere! Really nice! We didn't played much in Belgium because the problems i described above. But it seems that things are changing now because there's a big concert coming up in February ("This Is Belgium" with Retaliator, the Pride, TMF, Les Vilains and Short Cropped). It's the first big Oi! concert in Belgium since 2 or 3 years so it will be a blast!!! We would like to play in Czech so keep those concerts coming, haha!

6.Can you describe the Belgish scene? I know many good bands like Agitators, Pride etc. Can you told us something about some new breed bands and give us the webs or myspace?

Teun: Belgium is quite a small country so the scene isn't that big at all. But we have excellent bands like Les Vilains, The Pride, Lions Pride,... Also a great new band defenitly worth checking out is Kill Baby, Kill!

The Myspace sites:
Les Vilains - http://www.myspace.com/lesvilains
Kill, Baby, Kill - http://www.myspace.com/kbkskinheadrock
The Pride - http://www.myspace.com/theprideofbruges
Lions Pride - http://www.myspace.com/lionspride1302

7.What are your musical influences?

Teun: We all like the 80's Oi! bands like Condemned 84, Combat 84, Skrewdriver, etc. but we also like listening to bands like Steelcapped Strength, Barking Dogs, TMF and so on. I guess they all influenced the band in some way.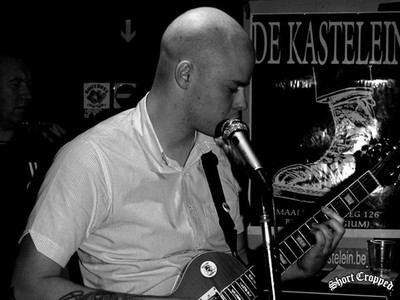 8.What is your opinion on political extrems in scene? Have you got problems with those wankers?

Teun: As for Short Cropped, as a band, we're not into politics at all. We all have our personall ideas but as a band we try not to get involved in that matter. You can descibe us as politically incorrect, that's all. We have a lot of problems with the left wing who's talking shit about us on the internet, but we rearly meet them on concerts.

9.What about football? Are you interested in hools/ultra thing?

Teun: We're not really into the football thing. I know Roel supported the local team here for a while but they just suck in playing football so he stopped giving attention to the team. A lot of our friends supports Club Brugge, Brussels FC and Royal Antwerp.

10.Do you know anything about Czech Scene?

Teun: I know there's a good band coming out of Czech called Disdainful, hehe, and i heard it's a nice country and that the capital city is Prague but that's all i've know about your country. We like to play there sometime so maybe that's a chance for us to get to know your country, haha!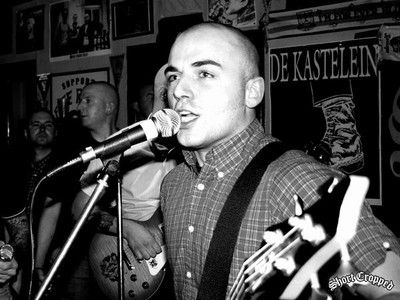 11.What should we do to make your gig or to get you stuff like cd or tshirts, etc.?

Teun: Just ask us to play and we'll figure out something. You can contact us through e-mail: shortcropped@hotmail.com or through our myspace: www.myspace.com/shortcroppedskins. For the cd you can use paypall and we send you one. Just ask for the details through e-mail. We also have good deals for mailorders and distributors, so get in contact!

12.Plans for the future?

Teun: The main reason to bring out the cd is to get more concerts, so that's what we want to do first. But we allready have enough songs ready for a new cd so i guess we have to book the studio really soon again. We're also working on a "Oi! This is Belgium' compilation, hopefully it will be finished in 2008. Some guy in Germany is also working on a limited edtion of the vinyl version of "When the going gets tough...", so that will come out i think end of january or february also...

13.Words on the end?

Thanks for the interest in Short Cropped! Check us out on myspace: www.myspace.com/shortcroppedskins for more info and MP3's! Cheers from Belgium!