The Pera-S

1.Hi, so can you introdukce your band, members and how do you met each other??

The singer Akita: After the band which I was in broke up in 1995, I was looking for members to start a new band but found it difficult. So I asked the guitarist Hishinuma, bassist Goto, drummer Yoshida who were my drinking friends to join a band as a support member. They later became formal members and the band came into real action. The new bass player Eisuke joined a band in 2006.

2.Do you play in any side projects except The Pera-S

Akita: Nothing special at present.

3.Can you tell us something about your albums?

1st album "Beer, Cigarette And Rock'n'roll" by New Horizon International
2nd album "Go Fighter!" by Busu Records
3rd album "Be A Roll Be A Power" by Vital Sign Records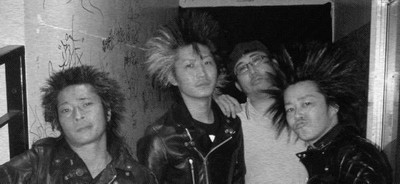 4.Who is responsible for music and lyrics and chat are the lyrics about?

Akita: I write all the songs and lyrics. I write about what I thought and how I felt. I basically sing towards myself with my own honest words, about my attitude to singing in a band and things happened close at hand.

5.What are your musical influences??

Akita: I was influenced by 70's punk bands (especially the Clash), 80's punk, oi, hard core punk, and more than anything, I was influenced by 80's Japanese punk bands. They were a most realistic message to me for the reason that it was in Japanese and we share the same backgrounds. Those Japanese bands influenced me to determine to adopt the style in forming a band. I believe that we are a genuine Japanese punk band in all aspects.

6.Japan had great skinhead, punk, psychobilly and – core scene, can you tell us something about it?

Akita: As far as I know, there's no hostility between us and we are getting on quite well. Off course there's a tendency to play a gig or host an event with people of the same music genre, but we often organise an event for all styles of music. I do have many skinhead friends and we talk about having an event together. That's same for psychobilly and hard core. I've been a friend with the director of Vital Sign Records for a long time.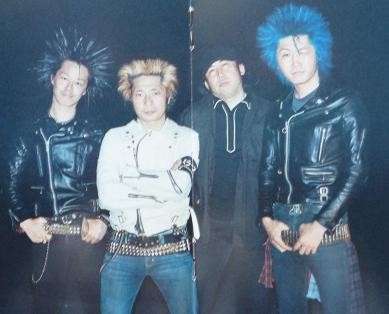 7.What about the live playing, do you play abroad the Japan?

Akita: We have never played overseas. I'd love to, but it's quite difficult costwise. We are not that rich....

8.I found Japaneese society very konservative, so how people look on punks or tattooes?

Akita: It's a difficult question. These days people are more tolerant because punks with tattoos and people with tattoos who are not 'yakuza' increased than used to be. I guess there are still a lot of people who would associate tattoos with yakuza because they don't understand the new culture for tattoos maybe because they are old, live in the countryside with the old idea.

9.Do you know anything about Czech scene?

Akita: I'm afraid I didn't really know about Czech music scene due to a limited information available in Japan. I hope that we can expand the musical exchange on this opportunity.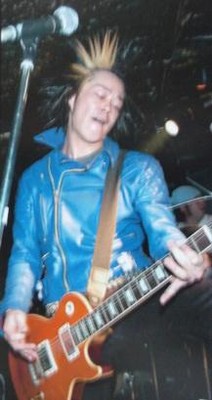 10.Plans for the future?

Akita: We had a new album out last year. We'll be touring all over Japan with it. We are going to release a DVD as well.

11.Last words for our readers?

Akita: We want to stick to Japanese punk style and play in various places and disseminate our music.