The Vendetta

1.Can you introduce your band? Members and how you know each other?

Yes, the members of the current line-up are as following:

Angel : Vocals / Bass
Vodka O.D. : Drums
Tiax : Guitar
Vincent D. : Guitar

Me ( Vodka OD) and Angel know each other has we've been playing in The Bloodline together, since the beginning , while we've met the guitarists at some pub drinking, the were quite nice guys and looking for a band. We had some reharsal together and everything clicked right away.. we were all satisfied by the new line-up! We've been played some shows together all around Europe and everything went great!


2.I know some of the members played in other bands , (Bloodline, BillyBoy e Sua Banda) can you describe it?

Well , I've been playing in Billyboy e la sua Banda as well as The Bloodline, while Angel have played only in The Bloodline, Vincent is also singer for a band called Monnact and Tiax was in band called Desperate Cry.

We've been also playing in several other local bands, but the ones before mentioned have been the most succcessful we've played with.

We've always played in several kind of bands, from Oi! to Hardcore, to metalcore and so on, but overall they were loud and nasty!

3.When came the decision to start Vendetta?

It all happened when we 've decided to move on from The Bloodline project. All the band was looking for something more , so the whole Bloodine band changed name in The Vendetta and start writing some new tunes from a different perspective, I should say more technical, heavier and louder than our previous stuff.

4.Can you describe your albums you released and how was the cooperation witl label? And also tell something about new album Demolition.

So far we've released as The Vendetta , the first CD ( 8 tracks ) called ''Terror Nation'' on Brutus Records, it was punchy and pretty rough , it has been recorded with the previous line-up..we've then release the 7" ''Terror Forever Forever Terror'' on Pure Punk Records and a couple of weeks ago ''Demolition '' ( MCD - 5 tracks and a video ) came out on Countdown Records. Beside that several songs have been featured on compilations worldwide and that's a good point. Working with those labels have been pretty good, no problems at all cause they're all great people. Even though we've got not much time for recording sessions because of all the touring, we love to get to the studio and lay down new tracks. Upcoming releases are some split with european bands to be released in UK, Poland and Russia as well as the upcoming album that will be out this winter on Streetjustice Records ( Germany ) . Of course you can find all our releases and stuff at www.power-load.com that is a website pretty connected with us hence they've got all our stuff .. great people too!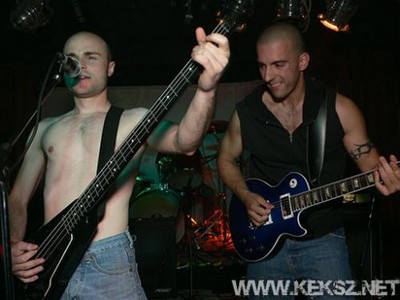 5.how often do you play gigs and shows in Italy or in Europe?

I don't know , we've been playing about 150/ 180 shows each year since 2004, and we all feel like gipsies. We love to play shows and we've always enjoyed to be a touring band , how lucky !

Next year we're gonna add USA and Japan on our tour schedule, so I think we're not gonna get back home for several months!

6.What bands influence Vendetta in making such kind of music?

Everyone of us have his own influneces while writing, arranging or playing music..I've been listening to Punk, Oi! , Hardcore and Metal for ages same goes for the other band members, even though we dig different bands. I think as long as i's loud and asskickin ..that our influence..dropping names, I'd say Motorhead, Rose Tattoo, Cock Sparrer, Cockney Rejects, Business and 4 Skins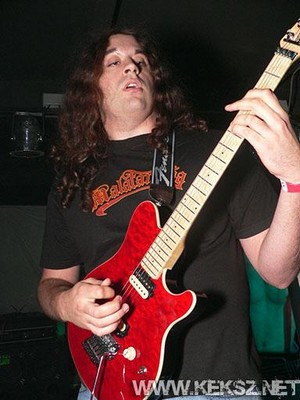 7. Can you shortly describe the scene in Italy? In my opinion you have got a lot of bands but most of them are on extrem wings of politically spectre.

Not much is going on in Italy nowadays, lack of bands , shows, people and supporters. I don't know why..Well there 's a huge political scene, on both sides..but due to the fact that there are not much shows everything is pretty quiet.

8.What is your opinion on politics in scene? Left and right wing scum.

I don't dig that stuff a lot, I've got my life already to carry on and not much time left for thinking..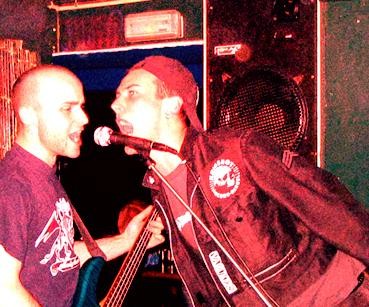 9. Do you know something about czech scene?

Yeah we've got several good friends in Czech Republic, a big Hug to the Brothers in Prague, C. Budejovice, Brno and all the bands we've had the chance to share the stage with!

10.Are you football fans/hools? This scene is very strong in Italy isn´t it?

Yeah football is quite a religion here, World Champions!!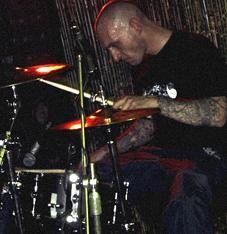 11. plans for the Future?

Yeah a lot of..release the album, get on the Van and play as much as we can..Hopefully hitting Czech Republic again in February 2007, we miss all of you!!

12. words on the end

Thanks for the interview and the support and a huge CHEERS! To all our friends worldwide, without you e would not exist!! Check out the new website at Www.The-Vendetta.Com and sign the guestbook!!