SPECIAL DUTIES 1977 - PRESENT DAY
In the summer of 1977 Steve Green (Aka Arrogant), Steve Norris (Aka Duty) and Nigel Baker attended a comprehensive council/army estate school called Alderman Blaxill. Aged 15 and already good friends they had began to show a more than passing interest in a new kind of music fuelled fashion called Punk Rock. Endless hot summer evenings were spent listening to Ramones, Clash, Lurkers and Sex Pistols records in each others bedrooms. Then one day at school Arrogant read in Sounds that The Adverts were taking in boring Colchester on their tour. Although they later found out that Adam and the ants, Generation X and others had already played their hometown, to them this was to be the turning point. Supported by Dick Envy, The Adverts played to a packed Essex University audience of punks, students and curiosity seekers. Needless to say, TV Smith, Gaye Advert (Wow!), Howard Pick Up and Laurie Driver were nothing short of brilliant. The very next day the 3 schoolboys started their very own band. They couldn't play and didn't own any instruments but that was not stopping hundreds of bands from up and down the country from forming punk groups. Arrogant's Dad got them a place to rehearse in an army gym and when that was being used they used his garage. Practice consisted of Ramones and Lurkers covers as they were the easiest to learn. That early line up consisted of Arrogant on vocals, Duty on guitar and Baker on Bass. There was no drummer until enough courage was found to ask 18 year old Stuart Bray. Stuart was Colchester's answer to Billy Idol and well respected by punk rockers throughout the region.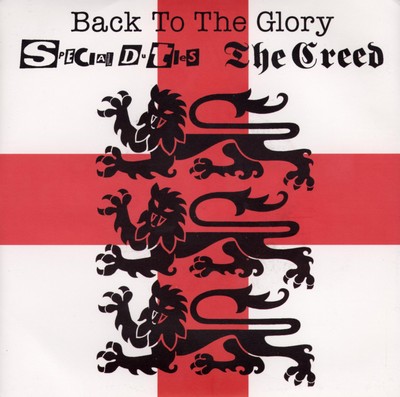 After months of attending punk gigs and rehearsing at Brooklands youth club in Colchester a gig was arranged underneath the towns new precinct one Sunday afternoon. The band called themselves Special Duties for the very first time and did a 15 minute version of their only self penned number "There'll be no tomorrow". Had the police not arrived with Marks & Spencers' security to turn off the power it would have been a longer version. The band that opened up that day was Day Release who featured Bart Povah on guitar. Incidentally the name Special Duties was used as a local punk had stolen a box of badges from his school which were worn by prefects. It was cheaper than getting badges to suit a name.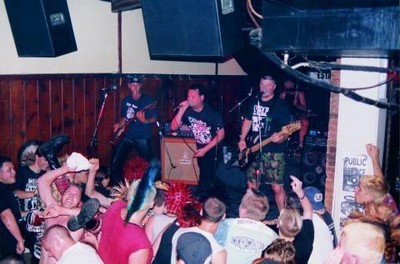 The bands first proper gig was in 1979 supporting Splodgenessabounds at Essex University and featured Bart on guitar. Splodge were in the UK charts at the time so the place was packed. "Violent Society", "I Think Of You" and "SPG" were in the set that night amongst others. The local paper was very enthusiastic with it's review. Shortly afterwards Stuart left to form Chelmsford punk band Waxwork Dummies. Mick Nice came in on drums for a six track demo which would later appear as bonus tracks on the CD version of "77 in 97". Mick was not really into punk and was replaced by Mark Gregory for the Charnel House 7" of "Violent Society". Steve Duty had gone AWOL on the demo but returned for the single. John Peel gave the bands' debut plenty of airplay and they were signed by Rondolet Records who despite the Duties wishes insisted on re-issuing "Violent Society". Stuart was back in on drums and Mark Gregory would later turn up in a 1998 line up of Condemned 84. The re-recorded version was weak but thankfully the band followed it up with the classic "Police State" 4 track EP which made the independent and punk charts featured in Sounds. By 1982 the outspoken Arrogant had declared war on the hippie anarchist band Crass. The debut LP "77 in 82" was released and was followed by their biggest selling single "Bullshit Crass". However success was short lived. Small Wonder and Rough Trade, punk music's leading distributors refused to stock any more of the bands material. Promoters pulled the plug on their gigs and the end was nigh. The kind of "freedom" that Crass and their like preached was nothing short of censorship. In 1983 the Duties moved to Expulsion and released what was thought to be their last single "Punk Rocker". It was well received but distribution was difficult. In 1983 the band split.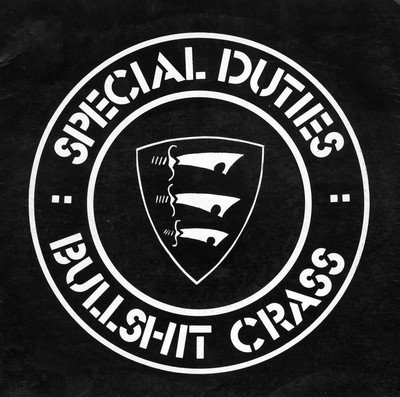 A 12 year split followed and then in 1995 a certain Mark Brennan called Arrogant to request information on the band to use as sleeve notes for a CD re-issue of "77 in 82". Arrogant tracked down Bart, Steve and Stuart to break the news. Ironically none of the band owned a CD as all were still stuck in a punk time warp. Brennan explained the relevance of street punk in the 90's and persuaded the band to reform for 1995's Fuck Reading at the Brixton Academy. The Duties were by now all married with children but threw themselves back into scene.
In 1997 the band released "Wembley Wembley! (Wembley here we come)" to commemorate Colchester United reaching the final of that year's AutoWindscreens Shield at Wembley. Also on the CD was a version of "Up the U's!" a song written about the football club and still sung there today. The third track contained brief interviews with players, such as Garrett Caldwell, Joe Dunne and former club captain Karl Duguid.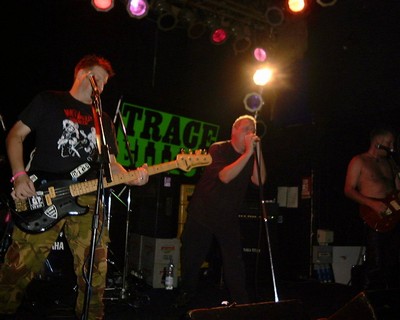 In July 1998, he band travelled to New York for a gig at CBGB's, releasing the performance on the Live at CBGB's 1998 album.
In 2007 the band re-recorded the "Up the U's!" with local band Koopa with a song entitled "Stand Up For Col U" by Koopa and with the vocals of Colchester United players Jamie Cureton, Chris Iwelumo, Wayne Brown, Karl Duguid, Kevin Watson, Pat Baldwin, Kevin McLeod and Dean Gerken. The single was released to raise funds for the Teenage Cancer Trust.